Mission
Be the leading provider of quality complex assemblies, tubing, metal stampings, welded products and hardware to OEM's and distributors serving selected global markets resulting in total customer satisfaction and a reasonable return to all stakeholders.
We are committed to:
Associate Involvement and Growth
Continuous Improvement
Strong Integrated Systems
Good Corporate Citizenship
Why RPC?
Rockford Process Control is where solutions take shape. This is the driving force that has made us a leader in precision metal stamping, tubular forming, robotic welding and assembly. If you would like to work with a global leader to create and sustain competitive business advantages, contact us. We are confident in our ability to deliver manufacturing services that will satisfy your needs and meet your expectations.
Our benefits to you:
Provide Individual Parts or Deliver Complete Sub Assemblies
Strong Engineering Support
Design for Manufacturability – Cost Reduction
Develop Complex Cellular Manufacturing Processes
Broad Range of In-House Capabilities
Expert Supply Chain Managers
Consolidate product from many vendors
Transfer in house programs – Concentrate on Core Competencies
Tightly Integrated Systems
ERP – Quality – Fulfillment
Financial and Operational Stability
Reliable Performance
Quality
Quality assurance . . . a given and Rockford Process Control delivers.
Early involvement with our Quality Assurance Team, coupled with RPC Engineering, ensure all customer standards and specifications are met. After all, the words "process control" are in our name!
RPC is an ISO 9001:2015 Registered Company
We utilize disciplines such as:
FMEA
APQP
PPAP to requested Level
Formal Internal Corrective Actions
Value Stream Mapping
The RPC full service team approach provides for Low PPM while ensuring all systems and processes are kept lean and cost effective.
Institutions
Schools
Hospitals
Prisons
Offices
Architectural Projects
Machinery or Industrial
Military Applications
Appliances
Emergency Vehicles
Lockers
Cabinets
Woodworking
Furniture
Toolboxes
Import Expertise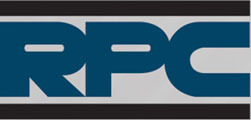 Rockford Process Control, LLC.
2020 Seventh St, Rockford, IL 61104
815.966.2001 | sales@rockfordprocess.com